This is custom heading element
Framing

Whether you are looking to frame precious family photos, or want to find the right setting to showcase your artwork, there are now so many stunning framing options available to you. At First 4 Frames, we keep up with the latest trends, technologies and materials to offer the best framing products in the market.
Range Of Framing Options
We offer traditional wooden photo frames and mounts. But we offer so much more. Choose from our extensive range of options, including:
picture frame mouldings
picture frame and mount colours
framing materials
collage multi-aperture photo frames
single and multi-aperture mounts
box photo frames
We have the frame styles, colours and sizes to create the look you want. Plus, we like to be innovative, so if you are looking for something new and a little bit different, just let us know and we'll see what we can do.
A Tailored Service
We offer a truly bespoke framing service. All of our picture frames are hand-made to your specifications and we'll meet most requirements. We combine traditional craftsmanship with the latest materials and techniques. That's why we work to the standards of the Fine Art Trade Guild for the framing service we provide.
Easy Online Ordering
It couldn't be easier to order your picture frame from us. Our simple, online ordering service lets you browse and select the photo frame and mount you want, in the size you need.
What's more, many photographers now supply digital copies of their work. So, our online ordering system lets you upload the photographs you want directly to us. We'll then print your images on to high quality photo paper that will keep them in perfect condition for years to come. Once we have set your photo in the frame and mount you have chosen, we'll deliver it to your door.
Find out more about our online ordering service here.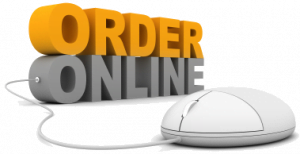 Other products & services we know you'll love